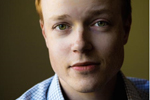 By: Justin Sharp, Solutions Architect at managed IT services provider Grade A, guides the strategic vision and implementation of a variety technology solutions at nonprofit organizations across Canada. 
There is no doubt about it, the Cloud has entered the nonprofit sector and it is here to stay. With key benefits such as scalability, flexibility and cost efficiency, the Cloud introduces a whole new way for nonprofit organizations (NPOs) to conduct business. While there is still a lot of uncertainty surrounding this relatively new technology, we are excited to see an increasing number of NPOs embrace rather than resist the Cloud.
As a managed IT services provider, we think that it is important for our clients to be as informed as possible when it comes to their business technology. Often, when we first meet NPOs who are interested in migrating to the Cloud, the most common question we hear is, "where do I start?". With so many options on the market, the choices can be overwhelming – should NPOs choose a Public Cloud, a Private Cloud or a combination of both? In this article, we will address this question as well as introduce the idea of a Hybrid Cloud for NPOs.
Where do I start?
If you have ever thought about migrating your NPO to the Cloud, you have probably come across the terms Private Cloud and Public Cloud. Gaining a basic understanding of these two models is a great place to start learning about how the Cloud can help your NPO. 
Public Cloud: A Public Cloud is arguably the most recognizable Cloud model. Often set up on a free or pay-per-usage model, Public Cloud providers make software applications and data storage available to organizations through the internet using shared computing resources. One of the most notable differences between this model and a Private Cloud is that it is managed through external providers as opposed to in-house.

Example(s): Using Google Apps for Nonprofits for your email services.




Private Cloud: A Private Cloud is managed from within your organization (as opposed to a 3rd party Cloud provider) by the internal IT department or IT outsourcing partner, located behind your NPO's firewall. Smaller organizations would consider their server and networking infrastructure a Private Cloud; their files, emails and applications are hosted and provided by the local resources they have full ownership over.

Larger organizations traditionally refer to a Private Cloud as a virtual cluster, where virtual servers are running and sharing the processing and storage of multiple servers and storage devices. In this scenario if a piece of equipment fails another would take over to prevent any downtime. In both scenarios, if more resources are required the organization is responsible for purchasing additional software or hardware unlike with a Public Cloud where additional resources are generally provided at an incremental per user or per subscription cost.

Example(s): Accessing your email from a Microsoft Exchange server in your office or a datacenter. Accessing Quickbooks from your own server using the desktop application rather than using their Cloud version from an Internet browser.
While both Cloud models can offer benefits to your NPO, a Public Cloud is generally more scalable and cost efficient than a Private Cloud, but might not be an option for organizations responsible for keeping sensitive data in Canada. So, what do you do if your NPO is required to keep private client information secure but also needs to save costs wherever possible? Introducing the Hybrid Cloud model. 
Why should my NPO consider a Hybrid Cloud model?
By combining Public and Private Cloud services in one environment, a Hybrid Cloud maximizes the efficiencies of both models to fit your NPO's needs. An NPO running on a Hybrid Cloud would host some computing resources in-house and others externally. A Hybrid Cloud is a great model for NPOs who want the flexibility and cost efficiencies of a Public Cloud, but are bound by legislation to host sensitive data in-house.

For example, an NPO might use a Public Cloud service to host their non-sensitive business applications like Microsoft Office 365, but keep their client database in-house on a Private Cloud. Utilizing a Hybrid Cloud can help NPOs address many of the most pressing issues facing the sector today, such as reducing operational costs and increasing productivity, with benefits including:
Scalability: Your organizational needs will change. Cloud services allow your NPO to rapidly scale back or boost your operational resources.
Cost Efficiency: Avoid large capital investments and transition to operational expenditures, while taking advantage of the increasingly competitive cost of Cloud services.
Security: With a Hybrid Cloud, your NPO can maintain peace of mind by hosting critical data privately, and obtaining trust in public cloud partners through independently verified adherence to established industry security standards.  
When we look to migrate any of our clients to a Hybrid Cloud platform we generally break down their IT environment into services (ie. Email, File Access, CRM, Accounting, etc.). If you list out each IT service your organization uses and review each one's requirements (i.e. access speed, scalability and uptime, data location restrictions/privacy, customization/control/integration needs), you can quickly identify which services should reside in a Public and Private Cloud.
Conclusion
A Hybrid Cloud can provide access to the scalability and cost efficiency of a Public Cloud, while affording organizations the access and security of a Private Cloud. The ultimate goal is never having to compromise, and with a Hybrid Cloud solution you'll never have to.
---
About Grade A
Grade A plans, builds and manages the technology of small and medium sized organizations across Canada. Headquartered in Ottawa, Canada, Grade A's IT solutions are crafted to help a variety of businesses and nonprofits operate more competitively, securely and cost effectively. Visit them online at www.gradeA.ca or follow them on Twitter @GradeAIT.