This blog post was originally written by Ginny Mies, Content Curator at TechSoup. This post has been adapted and expanded for a Canadian audience by Tierney Smith, Community Engagement Manager.
It seems like there's a new crowdfunding website out there every week, but which one is right for your nonprofit? I looked at a few popular crowdfunding sites and dissected their cost plans, nonprofit support, and special features. What platform you choose really depends on the size of your nonprofit and what sort of campaign you plan to run.
Kickstarter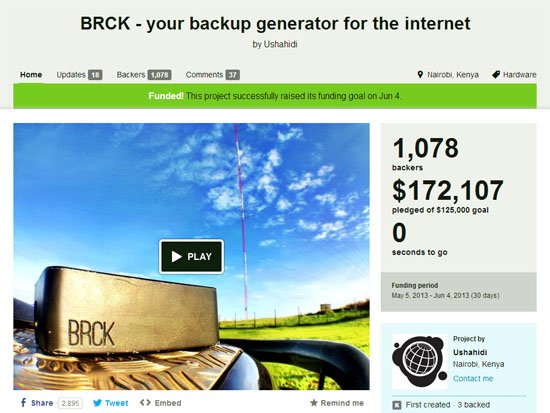 The Scoop: Perhaps one of the most buzzed about crowdfunding platforms, Kickstarter is a way to fund projects. Project creators offer rewards and incentives for donations to thank backers for their support. Examples of rewards could be the actual project (if it is something like a book) or a free pass to a screening of a movie or production of a play. It is open to creators from all backgrounds – from charities to video game developers to artists. Kickstarter is now open to projects from Canada.
Special Plan for Nonprofits: No. Kickstarter makes it clear that it isn't for direct charity or cause funding, but about project creation
Cost: This is an all-or-nothing platform, meaning that if you don't meet your set goal for funds, you don't get to keep any of the donations. If a project succeeds, Kickstarter will charge a 5% fee to the funds collected. There are also payment processing fees which work out to roughly  3-5%. If you don't meet your goal, there are no fees.
Nonprofit Success Story: Ushahidi, a nonprofit headquartered in Kenya, used Kickstarter to launch production of BRCK, a Wi-Fi router and mobile modem built to withstand the elements. You can read about the campaign over on NetSquared (where Ushahidi won its first challenge!).
Bottom line:  Kickstarter might be a bit of a gamble for nonprofits. Unless you have a very compelling project that already has a lot of interest, you might not want to invest in a Kickstarter campaign (especially since you won't be able to keep the funds you raise!). On the other hand, because Kickstarter is so popular, you might be able to garner a lot of press or attention for your campaign. Make sure to review Kickstarter's guidelines for projects, however, as they've been known to pull campaigns for not meeting the standards.
Indiegogo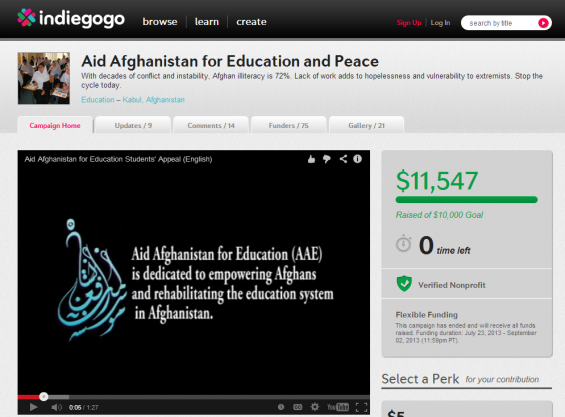 The Scoop: Indiegogo stakes the claim of being the first "perks-based" crowdfunding site. Like Kickstarter, anybody or any group can post a campaign, but unlike Kickstarter, it doesn't necessarily have to be project-based. Indiegogo also measures how much social engagement is happening with your campaign, meaning how many people are looking at it and sharing it on various networks.
Special Plan for Nonprofits: Not for Canadian organizations (they do have a nonprofit program, but it's for US nonprofits only).
Cost: Indiegogo has 2 options: you can choose "fixed funding" - the all-or-nothing model that Kickstarter also uses - or "flexible funding", which allows you to keep your pledges even if you don't reach the goal. With Fixed Funding, the cost is 4% of your goal. With Flexible Funding, the cost is 4% if you reach your goal or 9% if you don't. Either way, there is a 3% fee for credit card processing, plus a $25 wire fee for non-U.S. campaigns.
Nonprofit Success Story: Indiegogo has a wonderful gallery of campaigns from verified nonprofits, but I especially like this campaign from Give2 Asia. Aid Afghanistan for Education and Peace has the lofty $10,000 goal to fund a school of 300 students for a month. Depending on what you donate, you'll receive notes, photos, or a calendar from the students. Amazingly, the organization has surpassed this goal and has raised $11,547.
Bottom line: While Indiegogo's great nonprofit perks aren't available in Canada, they are nevertheless a well known platform and offer more flexibility in raising funds than platforms such as Kickstarter, which may be a plus for many nonprofits.
CauseVox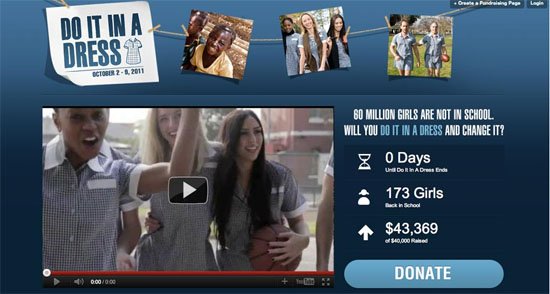 The Scoop: CauseVox is a platform tailored for nonprofits and social good projects. It is open to both individuals and nonprofits in the United States, Canada, and Australia. CauseVox is a fundraising platform and isn't project based like Kickstarter. You can customize your donation page using one of the pre-made templates or by creating one of your own.
Special Plan for Nonprofits: CauseVox is designed with nonprofits in mind and offers design help as well as 24/7 customer support.
Cost: CauseVox offers pay-as-you-go plans. There's a free trial plan that waives CauseVox's monthly fee (if applicable) until you raise $5,000. Once you surpass the limit, you will be given an option to transition to one of the plans.
Nonprofit Success Story: One Girl, an Australian-based nonprofit, held a fundraiser for providing education opportunities for girls in rural Africa. Using CauseVox's design tools, the nonprofit launched a branded campaign called Do It In A Dress. The community-centric campaign let donors submit pictures of themselves doing various activities in a African school uniform dress.  
Bottom line: If you're looking for a platform that allows design flexibility as well as lots of customer support, CauseVox is a great choice. The platform also provides a lot of nice little extras, like widgets you can put on your site that link to your fundraising page as well as SEO tools.
Giveffect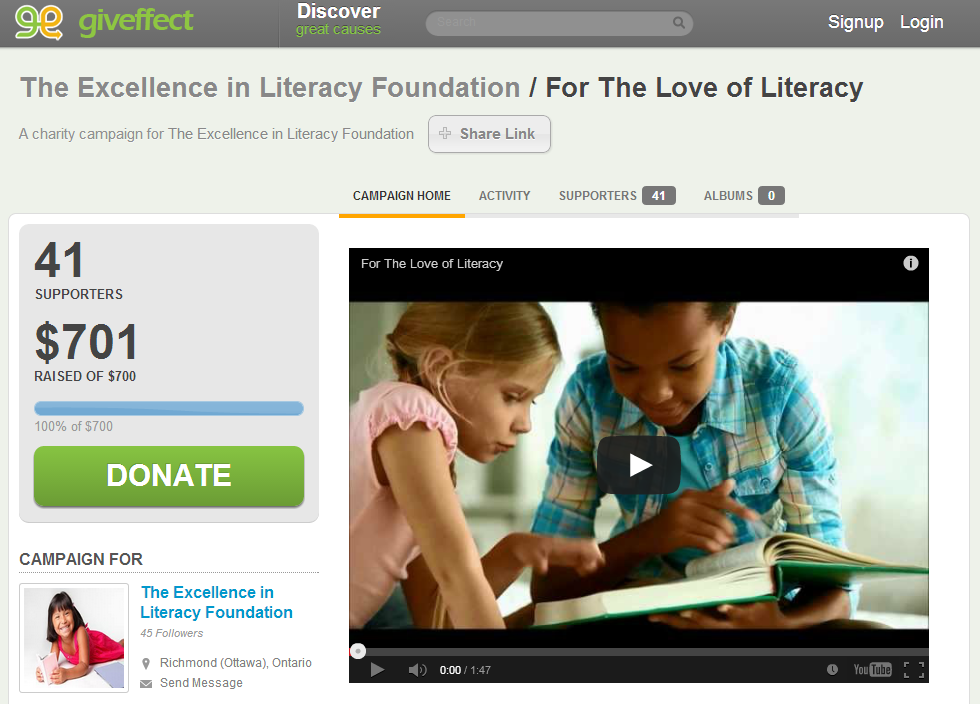 The Scoop: Giveffect is a recent Toronto startup that is focused specifically on charities, with the aim of helping them engage younger donors. Charities can create their own campaigns, or donors can create campaigns on behalf of charities. Charities get access to analytics on the campaign, including donor demographics. Rather than have rewards, charities report back to donors on how the money was used through the platform's social network.
Special Plan for Nonprofits: All projects are linked back to Canadian charities (registered with the CRA), and unlike other crowdfunding platforms the money goes directly to the charity (rather than whoever creates the campaign). Another plus is that the system issues tax receipts to donors, which isn't possible through most crowdfunding platforms.
Cost: 6.2% of donations go to Giveffect, plus payment processing fees of 2.9% + $0.30.
Nonprofit success story: As this is a new platforms there aren't too many finished campaigns yet, but one campaign that has reached its goal is For the Love of Literacy. This campaign is a good example of how the platform can be used - a donor starting a campaign to raise money to support a charity, in this case the Excellence in Literacy Foundation.
An interesting campaign in progress (as of Sept 18, 2013) is the Data Rescue campaign by the Caledon Institute of Social Policy - the first Canadian think tank to dive in to the world of crowdfunding.
Bottom line: It's still it its early days, but Giveffect's smoother approach to processing donations makes it a good option to consider.
More crowdfunding platforms
… and for even more platforms, here's a list of Canadian crowdfunding platforms or search for one on CrowdsUnite. You could also create your own crowdfunding platform! Examples of tools to help you include the WordPress theme fundify and Katipult, a Calgary-based company.
Remember: When on the lookout for a crowdfunding platform, always keep an eye out - not all platforms are open to Canadians in general, or Canadian nonprofits/charities in particular. Crowdrise and Razoo (both of which are great platforms) are examples of platforms for US charities only.
More crowdfunding resources