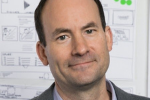 By: Jeb Banner, Founder and CEO of Boardable
Developments in nonprofit technology, as well as changes brought about by the COVID-19 pandemic, mean that your nonprofit probably already has a suite of digital tools at its disposal. And due to social-distancing requirements, nonprofit boards are relying on tech tools more than ever to stay connected and continue strategizing for their organizations. But is your nonprofit board making the most of technology? 
Just because you have access to various software solutions and communication channels doesn't always mean you're using these platforms effectively. In fact, we've seen plenty of nonprofits invest in new programs without taking the time to train their board members to use tech tools to their full potential. This leads to questions about if the new systems are worth the price. 
As you adjust your nonprofit strategy to avoid these pitfalls, there are a few key ways to optimize the nonprofit tech you already have. You'll want to take a hard look at your communication channels, board management software, and video conferencing software to optimize each platform for better board management and communication. In this quick guide, we'll cover how to optimize your tech by:
Streamlining communications
Approaching virtual meetings with a deliberate strategy
Making the most of integrated systems
Here at Boardable, we've seen how technology can boost board engagement to increase productivity and help organizations work toward their goals more efficiently. Focusing on optimizing communications, meetings, and data organization is a great first step to improving the output of your technology. 
Remember, technology is meant to make your life easier, not more complicated. Your tools should work in harmony to support all of your board's activities, and with a few changes to your implementation strategy, you can achieve this outcome. Let's dive in!
Streamlining communications
The conversations your board members have and the decisions they make have a major impact on your nonprofit. Therefore, effective communication is one of the most crucial parts of being a nonprofit board member. Without a streamlined communication system in place, board members can miss key information and important updates. 
There are a few ways to optimize your communications by using your tech platforms effectively. For example, you can use your board management software system to: 
Facilitate discussions and polls. Board members may want to carry on ongoing conversations, or you may want to gauge the group's opinion on a certain topic. Ensure board members are aware of discussion and polling opportunities within your board management system.
Educate board members. Newer board members might not be as familiar with how your board fits into the bigger picture of your cause. Be sure to store onboarding materials in your board management platform for new board members to reference at any point. 
Automate reminders. If your board meets at the same time every month, you can automate email reminders to send before each meeting. Automating these communications saves plenty of time because technology can take care of these smaller tasks for you. 
By implementing these new communication approaches, you can use your system to its full potential without adding a ton of extra stress and hassle to your day-to-day operations.
Approaching virtual meetings with a deliberate strategy
You've likely been holding virtual board meetings for a while and might be looking for ideas to run these meetings more efficiently. 
According to Boardable's complete guide to virtual board meetings, these meetings differ substantially from in-person ones, so there are a few specific steps to take to optimize board members' time together and maximize their productivity. 
First, be sure to fully exploit features such as agenda builders. According to the virtual board meeting guide, dedicated agenda builders allow board meeting planners to quickly create and distribute schedules to all board members. 
Some board software options also allow users to assign action items to members in the same system. These functions ensure your board members stay on the same page and give everyone a clear picture of what needs to be done. 
Also, be sure to set video conferencing etiquette guidelines. Ask board members to remain muted when they're not speaking and keep their cameras on to gauge each others' body language when conversing. These rules ensure meetings stay on task by minimizing interruptions. 
By creating standard practices for remote meetings, you'll ensure the transition to virtual operations goes smoothly and that you're making the most of your conferencing software. 
Making the most of integrated systems
Another key way to optimize your nonprofit tech is to ensure all your solutions integrate with one another. According to Kanopi's guide to technology consulting for nonprofits, tech integration allows organizations to seamlessly transfer data from one system to another. 
Take a look at your current technology to see how well it integrates with your other systems and where there are opportunities for improvement. You must ensure you can keep your files organized by transferring data from one system to another. 
For example, you'll want to be able to transfer your meeting minutes to your virtual board management center to keep a record of conversations and decisions. This will allow you to avoid rehashing past discussions at the beginning of each board meeting.
Ensuring all your tech works together seamlessly allows your board to stay organized and access important information with ease, optimizing your workflow. 
For a more in-depth approach to optimizing your nonprofit tech, consider conducting a technology assessment. In a tech assessment, you'll analyze your current software, data, procedures, and training modules to gauge how well your organization is using technology and where there are opportunities for improvement. 
A thorough review may reveal that you already have optimized, integrated systems, or it may uncover opportunities to invest in new systems that bring all your data and planning under one roof. 
Either way, the tips in this guide are a great starting place for using your technology more deliberately, resulting in a more productive nonprofit board. Good luck!
---
About the Author
Jeb Banner is the founder and CEO of Boardable, a nonprofit board management software provider. He is also the founder of two nonprofits, The Speak Easy and Musical Family Tree, as well as a board member of United Way of Central Indiana and ProAct. Jeb is based in Indianapolis, Indiana.