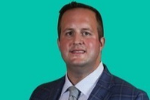 By: Nick Black - CEO of GoodUnited
Mentions, reach, exposure, engagement— each metric is used to measure your nonprofit's success through social media platforms. However, many analytics are too often forgotten by nonprofit professionals. What about funds raised, relationships grown, and users that return to fundraise again and again?
While social fundraising is here to stay, many nonprofits struggle to make the most of the platforms. In this guide, we're going to discuss tips to help your nonprofit elevate its efforts with social fundraising, focusing on Facebook as it was the pioneer of the practice.
At GoodUnited, we've carefully researched Facebook fundraising to help nonprofits grow their relationships with supporters on the platform at scale. While doing so, we've discovered a few tips that can help your Canadian nonprofit succeed with the platform.
We're going to cover Facebook fundraising for Canadian nonprofits through the following points:
History of Social Media Fundraising in Canada
Top Tips for Social Fundraising in Canada
Before we cover the top tips for successful Facebook fundraising, let's walk through a quick history of the platform's tools in Canada to set the stage.
History of Social Media Fundraising in Canada
Facebook rolled out its fundraising tools for Canadian nonprofits a few years after the American iteration was released, officially launching the following tools in 2018:
Donate Button
Donate Button for Facebook Live
User-Created Fundraisers
At this point, supporters on the social platform were able to create fundraisers for Canadian charities for the first time. For the most part, these fundraisers follow the same steps as those that U.S.-based Facebook users would give to nonprofits through. The biggest differentiator between Facebook fundraising in Canada versus the United States is how donations are processed.
After a Canadian Facebook user makes a donation, the funds are processed through either Facebook Payments or PayPal Giving Fund (as opposed to Facebook Payments and Network for Good, for users based in the U.S.). With both payout methods, Facebook covers the processing fees, so your nonprofit receives 100% of the funds donated.
While it's great to understand the mechanics of Facebook fundraising in Canada, we've found that this isn't enough to ensure success with the channel. A concentrated focus on understanding, inspiring, and cultivating relationships with each individual supporter is key to growing your relationships with Facebook users. Here are three tips to help you do exactly that.
Top Tips for Social Fundraising in Canada
Express appreciation for each and every Facebook fundraiser.
Because Facebook fundraisers are user-led and the platform only notifies you of a campaign once the effort has raised at least $50, it's easy for new fundraisers to go unnoticed. 
To discover campaigns and thank users for their virtual fundraising efforts, navigate to your nonprofit's Facebook page and view the "Fundraisers" portion of the page. On that page, use the Sort & Filter tool to sort by the fundraisers most recently created, and filter out those in which you've already thanked the user that created them.
Then, post a personalized thank-you note on the Facebook fundraisers to the tune of:
"Hi [Name of Individual]! Thank you so much for raising funds for [Name of Nonprofit/Campaign]. Efforts like yours fuel [What Donations Are Used For]. We'd love to stay in touch with you through [Next Action for User]."
Then, the next action could be connecting with your team on Messenger or joining a Facebook group dedicated to users who support your organization on the platform. 
Inspire participants with unique fundraising experiences.
In 2020, your nonprofit pivoted to virtual events to remain safe during the pandemic. There's no denying that during the initial pivot, many events left much to be desired by their participants. Often, organizations had difficulty raising funds to reach their goals and attracting participants. However, it's become clear that virtual events are here to say, so it's important that we address these issues and really work to optimize event success.
To inspire virtual peer-to-peer participants to attend your events again and again, you need to recreate the engagement found through in-person experiences. Creating online communities using Facebook groups is key to doing so.
Not only are Facebook groups favored in the platform's algorithm (so users are more likely to see a post made within one), but they're also ideal for creating camaraderie between event participants. From within a group, P2P participants can:
Connect over their shared interest in your organization.
Share tips for reaching their fundraising and P2P challenge goals.
Discuss any challenges preventing them from reaching their goals.
Encourage and donate to one another's fundraisers.
Further, you can use groups to engage with participants after the campaign ends by sharing an update on how much was raised or sending reminders about any annual events in years to come.
Focus on cultivating relationships.
Growing relationships with each individual user who creates a Facebook fundraiser is key to seeing a major impact from the platform. We've found that the best way to do this is through one-on-one conversations with users via Facebook Messenger.
Facebook represents an entirely new audience for nonprofits, 90% of whom are new to the cause. Through Messenger, you can:
Encourage fundraisers to reach their goals and provide tips for doing so effectively. Did you know that if a user makes the first donation to their campaign within 24 hours of the launch, they're more likely to reach their goal? If you didn't know about this tidbit of information, your supporters definitely don't.
Learn more about your Facebook supporters. This will help you personalize messages and maximize your campaign. For example, what if your supporters work for one of the companies in this guide, each of which increased its matching gifts due to COVID-19? You could ask them to contact their employer and try to secure a fundraiser match.
With Messenger, you can expand beyond using chatbots that send a survey to the tune of "How was your experience with our nonprofit?" Instead, you can engage with supporters year-round and cultivate intimacy with each individual.
Wrapping Up
While these are the keys to raising more through Facebook fundraising, we also recognize that expressing appreciation for each fundraiser, managing large Facebook groups, and messaging each individual supporter throughout the year is a large ask for nonprofits with hundreds, thousands, or even more Facebook supporters.
One way to ease this burden is to work with a social fundraising solutions provider, which can provide the people, processes, and technology needed to grow relationships with Facebook supporters at scale.
---
About the Author
Nick is the Founder and CEO of GoodUnited, a venture backed Software as a Service (SaaS) startup that helps nonprofits like Wounded Warrior Project, American Cancer Society, World Wildlife Fund create 1:1 relationships with their donors through the combination of data science and human judgement delivered in conversational messaging platforms.