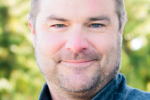 By: Jeff Porter, Founder & CEO of Handbid.
Online auctions have quickly become a popular fundraising method among nonprofits whose donors are unable to attend in-person events. With the major shift to virtual events earlier this year, these digital fundraisers are gaining even more momentum within the nonprofit space. 
Thankfully, due to the existing trend toward digital strategies prior to the pandemic, existing software has made the switch easy. There are intuitive solutions that cater to every need for nonprofit events, from planning to execution to follow-up.
Specific to nonprofit auctions, technology can streamline a number of processes, such as setting up your item catalog and processing payments once the event wraps up. 
Backed by technology such as this, you can plan a highly-engaging virtual fundraising event that not only matches but exceeds the enthusiasm of your in-person events. Let's dive into three primary ways technology can improve your charity auctions!
1. Streamline the planning process from check-in to check-out.
There's a lot of planning that goes into a charity auction, and dedicated auction software can automate many of your vital auction-planning tasks. Ultimately, this will help to alleviate stress and streamline setup altogether, so your team can focus on procuring the right items and spreading awareness for your virtual event.
Here's a look into some of the tasks technology can streamline:
Registration and check-in. Auction solutions come with built-in functionality for managing your guest list. This includes tasks like ticketing, pre-assigning paddles, and assigning tables. Once you've returned to in-person events, your technology can even help reduce lines at the door by distributing scannable digital tickets.
 
Auction catalogue. An auction website helps you organize your items in an appealing way, much like an in-person event! You'll be able to add compelling descriptions and eye-catching photos. Then, you can assign fair starting bids within your platform to encourage participation.
 
Checkout. Once your event wraps up, your platform can instantly invoice your winning bidders, send email receipts, and process payments. This way, your team can spend their time thanking participants, rather than dealing with the logistics like adding fundraising totals and determining who your winning bidders are.
There are many moving parts that come with planning an auction, making it easy to overlook some of the smaller details. If you want your virtual event to be successful, have technology do the legwork by handling everything from registration to payment processing.
2. Keep supporters engaged wherever they are with mobile bidding.
The biggest advantage of online events is that bidders can contribute from the comfort of their own homes or on-the-go with the right technology. In addition to an online auction's web interface, a mobile bidding app will empower donors to support your nonprofit from a distance. 
After all, Double the Donation found that approximately 26% of online donations were made using mobile devices, making mobile giving an essential part of your event strategy. By offering mobile bidding options, you'll experience a number of benefits, such as:
You can keep your auction open for longer. With traditional charity auctions, nonprofits have to stagger the closing of each category, and auction monitors have to guard and collect bid sheets to ensure no one sneaks a late bid. Mobile bidding allows you to overcome these obstacles with direct control through your platform.
 
You'll increase your auction's profit. Because bidding from a smartphone is so convenient, your auction will likely result in more bids. Plus, apps are faster and more engaging than ever. In fact, mobile users spend nearly 90% of their time on apps, making them a prime opportunity for your nonprofit.
 
Bidders can enable push notifications. Many mobile bidding apps allow participants to enable text or push notifications. This way, they'll be notified whenever they're outbid, so they don't have to constantly check the app.
So long as your bidders have an internet connection, they can continue bidding and staying fully engaged in your auction without being glued to their screens the whole time. 
3. Analyze your results and refine your strategies for the future.
Once your online auction comes to a close, your work isn't quite done yet! Beyond simply distributing items and thanking your bidders, you'll want to take a look at your analytics collected by your bidding solution to pinpoint areas for improvement.
According to Handbid's nonprofit auction software guide, "robust reporting and analytics features can give you additional insights into your auction's performance and your bidders' behavior. That way, you can pinpoint areas where you're falling short and can refine your strategies for future events."
At a glance, you'll be able to review data such as:
How much money you raised
Which items drew the most bids
Who your top bidders were
Which devices participants used to bid
Descriptive data will allow you to determine what motivates participants to bid so you can adjust your strategies. Be sure your software enables you to export data and share it with your team. This way, you can dedicate time to analyze auction performance, overcome any obstacles you encountered, and improve your next virtual or hybrid charity auction.
Online giving has been growing consistently over the past several years. Now more than ever, establishing an inclusive and engaging online environment is a vital component of an effective fundraising strategy. The coming years will continue to bring astronomical digital transformation within the sector, so it's important that you focus on providing engaging online opportunities to meet your supporters' changing needs and expectations.
Virtual auctions empower organizations to continue fundraising despite the extenuating circumstances created by the pandemic. With efficient technology on your side, pulling this virtual event off is easier than ever. From planning your auction to locating areas of improvement, technology will handle the heavy lifting while you focus on connecting with bidders and encouraging participation.
---
About the Author
Jeff Porter, Founder & CEO of Handbid, has spent 18 years in the non-profit industry. In 2004 he founded the Prader-Willi Syndrome Association of Colorado where he still resides as board chair. Jeff learned early on that non-profits desperately needed better and more affordable fundraising solutions.  Leveraging his software background, he built most of the tools his charities used, and in 2011 he launched Handbid at his own fundraising event.  The goal was to improve the guest experience, reduce administration and increase revenue.  Handbid accomplished all of those goals, effectively doubling revenue in its debut. Nine years later, Handbid's suite of tools has delighted over a half-million guests, generated millions of bids, and helped thousands of charities raise well over $100 million.