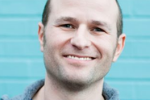 By: Ira Horowitz, Co-founder of Cornershop Creative
It's hard to overstate the importance of your nonprofit's website. It's the face of your nonprofit and serves as a central engagement tool for visitors looking to support your organization. However, designing a functional website using modern technology requires a comprehensive understanding of web development tools. 
Fortunately, many nonprofits can create vibrant, useful websites without being design or coding experts. Ready-made web building tools such as WordPress allow nonprofits to design websites that are intuitive on the backend and professional-looking on the frontend. 
However, navigating core features of even the best WordPress plugins requires a thorough understanding of website best practices. To help your nonprofit get started, we've put together a crash course in WordPress design that will cover:
Designing Your Website
Adding Plugins
Maintaining Security 
These elements aren't a step-by-step guide, but rather three key factors to consider for each decision you make while putting your website together. Design, functionality, and security all determine whether or not your website will successfully represent your nonprofit (and whether it will start generating more online revenue!). 
Designing Your Website
A website is more than a collection of WordPress plugins and themes. Before choosing add-on features, you'll need to plan a cohesive design or style guide for your website. WordPress supports almost any design scheme or layout your nonprofit could want, which grants you freedom to create something that's both stylish and functional.
Your website's design should convey your nonprofit's brand while also supporting visitors in completing whatever objective brought them to your website. It can be difficult to know where to start when drafting your first prototypes, but focusing on accessible design first should put you on the path towards creating a website that's easy to use and nice to look at. 
A few key components of accessible design are: 
White space. It might seem counterintuitive to prioritize not adding content to your website, but proper inclusion of white space helps your visitors to identify and focus on your website's core text and visuals. Add borders to separate different sections and then additional white space margins between those borders. The borders will let users differentiate content while space gives their eyes a chance to rest, which allows for better absorption of information. 
 
Alt text. Alternative text helps users using screen readers to view your website as well as people with slow internet connections who want to enjoy your website without loading visuals. All visual elements including images, videos, and interactive media should have a textual description or transcript attached to it so these users can fully engage with your website. 
 
Multiple visual markers. Key forms on your website such as your registration and donation forms should include more than one visual element on information fields to indicate they are required. For example, use both color and a symbol such as asterisk.
Accessible and inclusive design allows your nonprofit's website to reach its full potential audience, and also improves usability through visually appealing designs and clear navigation. Structure your navigation bar to include key elements such as your about page, donation page, news page, and more. What you choose to display on your running navigation bar will determine your website's structure as visitors will default to finding content through what is given on the navigation bar. 
Once you finish creating a design prototype that meets these visual and accessibility requirements, you can get started thinking about the technology behind them. 
Adding Plugins
WordPress plugins enable your website to do just about everything you could want. However, just because you can add a plugin to your website doesn't mean you should. While plugins improve your website's functionality, they can also lead to longer loading times and some may even cause security issues. 
Take a selective approach to your plugins. Given that there are thousands of available plugins and integrations available, it's impossible to describe all of them, but they can often be divided into two general categories: plugins that add frontend features and plugins that improve backend functionality. 
Frontend plugins include features such as:

Pop-ups. Subscription prompts, reminders, contact forms, and other common pop-ups can be implemented through a plugin to drive engagement. 
Calendars. Live calendars let supporters keep track of daily schedules and upcoming events. 
Interactive content. Most content that users can manipulate on your website is usually supported by a plugin or custom development. Features like maps and petitions are especially useful for fundraising outreach and supporter engagement.

Backend plugins: 

Analytics. An analytic plugin lets you track how users are interacting with your website, which lets you improve your website based on data. 
Storage. Your website will likely have images and other graphic elements. A gallery plugin can help you organize these images and quickly edit and upload new visual elements. 
Maintenance. Sometimes you'll need plugins to manage other elements of your website. For example, Cornershop Creative's media deduper deletes duplicate and unused images, which can help save space and reduce load times. 
It's easy to get overwhelmed by the sheer variety of plugins, so make a list of must-have features before you start browsing. If your website needs new plugins down the road, don't be afraid to add them, but ensure you're not investing in duplicate or outdated plugins that add less value than they're worth. 
Maintaining Security
Keeping your website safe requires checking your plugins for potential security flaws. Your regular website maintenance should include running broader WordPress updates and checking your plugins for their own updates, as waiting too long can leave your website vulnerable. 
Before installing a plugin, look at the reviews to ensure that it's legitimate. Reliable plugins will have many reviews and an active developer publishing regular updates. While you may have success with brand new or less popular plugins, it's rarely worth it to take a chance on a plugin that doesn't have anyone vouching for it yet. 
You can also improve your website's security through its plugins. Consider your website's login and password forms. Swoop's guide to WordPress login plugins recommends looking for plugins that offer mobile compatibility, four layers of security, and custom branding options. 
Create a WordPress website that meets your nonprofit's needs rather than forces your nonprofit to bend to WordPress. As you design your website, you may realize you need additional consultation, at which point consider reaching out to nonprofit tech consultants, who can offer their own more intensive crash course on how to make WordPress work for you.
---
About the Author
With 15 years' experience,  Ira Horowitz is an expert in nonprofit online communications and online fundraising. His work has resulted in increased funds and resounding supporter engagement for hundreds of organizations. Ira oversees Cornershop Creative's project management team and works with clients to provide them with the best possible final product. He also manages all of Cornershop Creative's strategic engagements and helps guide nonprofits to determine their long-term strategy goals for online communications.