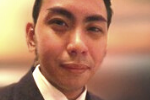 By: Victorio Duran III, Associate SEO Director at RingCentral
We live in an era when any occupation, and all areas of business, require workers to be technologically savvy… or, if not savvy, then conscious. Having digital skills, like the ability to use the best text messaging app for android, has become a basic for job-hunting. 
As the online space grows, businesses have had to expand their digital capabilities, and nonprofits are no exception. So what does this mean for you? 
Why Digital Skills Are Important for Nonprofits
Let's time travel back a little… Not too long ago, perhaps less than 25 years, nonprofit organizations did not prioritize having websites or online pages, let alone hiring digitally-skilled employees.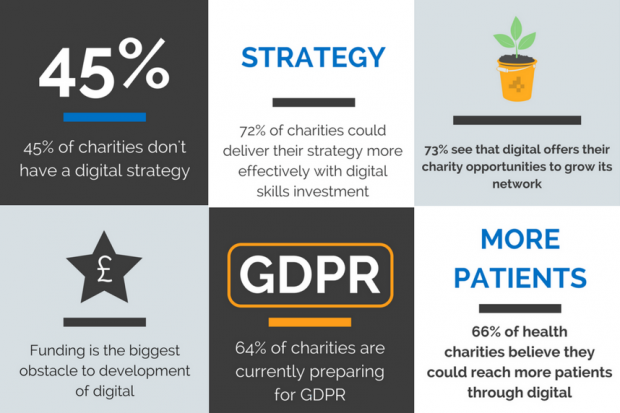 Source: Digital Inclusion
Today, however, digital connections are becoming central to how nonprofits function. Digital skills can improve your organization's impact - its ability to spread your message and the efficient implementation of your social programs and projects. Consider how technology can boost productivity with specialized tech solutions like job tracking software or automation. 
And then there is your engagement. Digital skills open up your nonprofit's world and the possibilities of communication. This can help you to reach a new audience, acquire new investment, more interest and human resources, and improved work experiences for your employees. 
There are many more benefits to optimizing your business' digital skillset - the above are just a few examples. 
For individuals entering or employed in the nonprofit sector, digital skills can be the edge you need. Your technical abilities can help inform your decision-making, improve productivity, empower you to interact better with others, and help you stay organized and up to date. 
Increasingly, nonprofits are going digital, which means employees have to transform their skills too. These are the five essential abilities that both nonprofits and nonprofit professionals can benefit from. 
Five Essential Digital Skills Nonprofit Employees Should Learn
1. Digital marketing
Digital marketing is a division of marketing, and it has transformed advertising immensely in recent years. With many digital marketing skills to pick from, having employees with a range of abilities has become essential for nonprofits. 
Whether your organization is running an online campaign or you're trying to expand your reach with advertising and public relations, digital marketing is vital to functioning as an institution today.  
Nonprofit employees can learn such skills from several different platforms. Some are even free. Online academies like Google Digital Garage, Futurelearn, Coursera, and edX offer brilliant courses. 
The lovely thing is that the course times are flexible so you can complete them at your own pace and without any pressure. 
2. Social Media
Part and parcel of digital marketing is social media… or is digital marketing part and parcel of social media? However you look at it, nonprofits need to be engaged on social media platforms. These can be a brilliant place to put a spotlight on your cause and are an excellent way to mobilize new supporters and donors. 
Being social media savvy isn't about being popular online. Navigating social media gives your employees valuable communication experience and customer service skills and allows them to create content that is relevant to your organization's message and aims. 
And thankfully it's not too hard to learn about social media. Employees can explore social media platforms independently, and your organization can have training on social media optimization (SMO). 
Organizations like TechSoup Canada, Hubspot, and Later also offer useful resources to guide individuals and businesses on how to best use their social media.
Related: Spotlight on Social Media
3. Content Creation
No online or digital platform is possible without content. Your websites, social media, digital ads, webinars - they all rely on content, and good content is what sets you apart from other organizations. 
Good content creation requires experience and creativity. Your team needs to think imaginatively about how to use images, text, videos, audio, and other tools to engage people in your nonprofit's aims and message. 
To do this, your employees need to be creative, sure, but they also need to have skill in using applications like Adobe Creative Cloud's suite for video and audio editing, photoshop, design, etc. 
Related: Design for Non-designer's
They also need to have an awareness of how to use online file storage so everybody has access to content and is able to share what's current and relevant. 
By selecting employees that have these skills, your company can develop a cohesive digital brand image and you can save money from having to constantly hire contractors. Just take care of it in-house!
4. Software 
Creative Cloud knowledge empowering content creation is an example of how software plays an intrinsic role in running a nonprofit organization. But when we speak about software, it need not be something so outside of many people's awareness.  
There are basic kinds of software skills every nonprofit employee should have, like systems for streamlining document management, donor communications, donation processing, data reporting, and volunteer applications. These include using Excel or Word. 
During COVID-19, remote access software skills have become more important for customer relationship management (CRM). 
Upskilling workers in software speeds up processes that are usually time-consuming and improves productivity tremendously. The bonus part? YouTube has training videos for most of them so learning can be continuous and extremely easy, 
5. Coding
The last digital skill is something of a niche and most nonprofit employees would probably be least comfortable with this particular ability. We're not talking higher-grade, encrypted, cyber-genius kinds of coding… more like basic, intro-level stuff. 
Having employees with simple coding knowledge means quick fixes like editing a website or HTML do not require tons of money and time. 
As with the other skills on this list, free easy-learning tools are available online. 
Final Thoughts
Are you a nonprofit thinking about going digital and want to know how to do it? Well, there's no big secret! Just get employees with the right digital skills on board, develop the abilities of your current employees, and you're ready to go!
---
About the Author
Victorio is the Associate SEO Director at RingCentral, a global leader in cloud-based communications and collaboration solutions. He has over 13 years of extensive involvement on web and digital operations with diverse experience as web engineer, product manager, and digital marketing strategist.