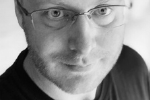 By: Richard Conn, Senior Director of Search Marketing at RingCentral
A matching gift program is offered by many employers, including 65% of fortune 500 companies. It allows donors to have their donation matched, in essence, doubled, by their employers, and all they have to do is fill out and submit a form. 
For nonprofit's it is essentially free funds. That being said, up to $7 billion in matching gifts are not claimed by employees every year. This is why nonprofits need to develop a strategy that ensures matching gifts are claimed. Here are four ways to help with this.
1. Improve your communication pathways
Ensuring that you have well developed communication channels is critical for your matching gift strategy success, and requires well thought out project management. You must effectively communicate the concept to your potential donors in an engaging way. First, though, you need to identify who you want to communicate with.
Find the right donors 
There are a variety of automated identification tools you can use to make this process easier. Many nonprofits use gift matching widgets to inform the donor of the gift matching process and collect valuable information about them—for example, email address and the company that they are employed for.
When choosing an identification method, such as a donor sign-up form, the most important thing to remember is to make it easily accessible. The forms should contain the minimum amount of questions possible and a double opt-in method, ensuring that the people who sign up are actually interested in your nonprofit.
Double opt-in means that when potential donors sign up with their email, they have to confirm the subscription by clicking a link sent to their email.
Talk to your donors
One of the most valuable assets of automating the identification process is these tools' ability to segment your audience. Segmentation is the process of splitting up potential donors that have signed up based on specific predetermined attributes.
This is an effective way to personalize your communications with your donors, which statistics show can boost conversions by 600%.

Source: The Manifest
Email automation
A communication pathway can mean anything from a fixed VoIP phone to a wax sealed letter. But email communication is a channel all nonprofits should not only be using but automating.
Once an individual has signed up to your matching gift form, it is vital that they then receive a welcome email immediately, a follow-up email later on, and a thank you email once they donate. Research shows that automated emails can save your team hours of labor and it can deliver 2.5x higher audience engagement.
2. Automate your workflow
Developing a matching gift strategy and then implementing it can be a long and challenging journey for employees. It often requires document management, donation processing, data reporting, and volunteer application management. 
All organizations want to maximize their productivity. Many opt to use a Workforce Optimization (WFO) contact center, or other types of automation.
Robotic process automation (RPA) is a useful tool that can help nonprofits to automate all their mundane and manual tasks. We have already briefly mentioned communication tools similar to Vonage which have automation features, but RPA is much more than that.
RPA
RPA can handle any routine tasks that your nonprofit carries out. One of the main advantages of this is that these tasks tend to be time-consuming done manually. 
RPA can also audit and collect data on your matching gift strategy effectiveness. This means that all aspects of your strategy can be quickly evaluated, and your nonprofit can take actionable decisions based on accurate data and research.
RPA takes the load of these unengaging tasks, and surveys show that two out of three people agree that RPA helps employees focus on more meaningful tasks.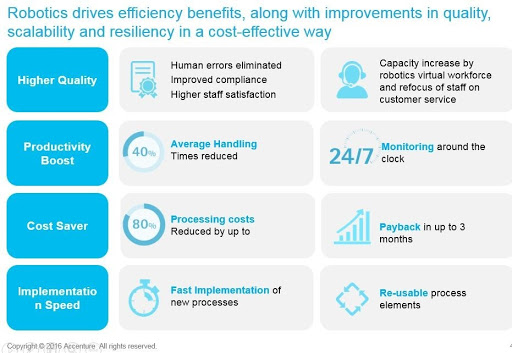 Source: Accenture
3. Find a more efficient way to market
An effective marketing strategy is vital for any organization. Making potential donors aware of the matching gift strategy that you have developed is one of the most important elements to boosting nonprofit fundraising. 
Statistics show that matching gift awareness will:
Increase the likelihood of a potential donor donating by over 80%.
Boost the size of the donation by over half.
Improve the probability of donors responding by over 70%.
Matching gift page 
Good marketing begins with your matching gifts landing page. Here, you will have the opportunity to inform the donor about the process, how they can get involved, and whether they are eligible via a matching gift search tool.
You can also automate certain processes on your matching gift page. We've already discussed forms and opt-ins, but you can collect a plethora of data such as time spent on the page, whether any action was taken, and cart abandonment rate. This data can be used to help improve the page.
Make them take action
Providing information about matching gifts is all well and good, but there also needs to be a clear call-to-action (CTA). A CTA is typically a button or link located on the page that allows you to convert visitors into donors. The CTA must be clear and easy to use. Landing page testing automation tools can be used to help determine the effectiveness of your CTA.
Automated A/B testing tools allow you to create two variants of the same page by changing specific, controlled factors such as heading, image, font, etc., and the variant that performs the best stays.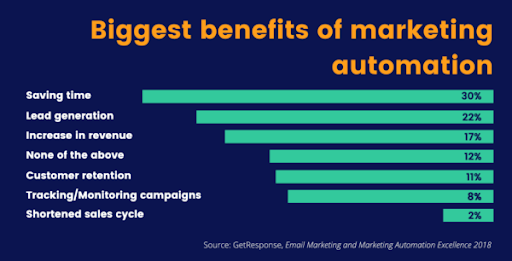 Source: Constant Contact
4. Don't forget about social media
Social media is one of the most important tools today. It allows you to connect and engage with a vast amount of people in a cheap and efficient way. Nonprofits should be using social media, especially when spreading awareness about their matching gift strategy.
Social media posting doesn't need to be a laborious process. Social media automation tools allow you to create various social media posts in bulk, and then the tool will release them on a predetermined time and date.
It is also important for nonprofits to develop correct social listening tactics. These will help you to find the right people on the right platform and connect to donors in a far more effective way.  
To sum up 
A matching gift strategy is one of the most efficient ways for nonprofits to boost their fundraising. It is a program that is incredibly useful but, often, doesn't receive the publicity or awareness required. 
It's your duty as an nonprofit to change this. Improve your communication through emails, marketing, and social media. Most importantly, don't forget to take advantage of the latest technological interventions and solutions such as cloud RPA.
---
About the Author
Richard Conn is the Senior Director, Search Marketing for RingCentral, a global leader in unified communications. He is passionate about connecting businesses and customers and has experience working with Fortune 500 companies such as Google, Experian, Target, Nordstrom, Kayak, Hilton, and Kia. Richard has written for sites such as Cincopa and Multibriefs.