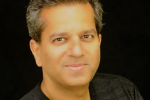 By: Lomesh Shah, CEO of Fundly
In the final quarter of 2020, nonprofits and charitable organizations everywhere are continuing to seek out new fundraising opportunities to raise more for their missions despite a financial downturn. And if you're looking for a powerful virtual fundraiser that nearly anyone can participate in, we suggest you turn to crowdfunding.
Crowdfunding has long been a popular fundraising strategy for individuals and nonprofits alike. In short, a crowdfunding campaign leverages the power of digital connectivity to raise small and mid-sized donations from a wide variety of supporters. 
For nonprofit organizations, however, many of these campaigns fall short due to preventable reasons. Here are four of the main reasons why crowdfunding campaigns are unsuccessful:
You set an unrealistic goal
You do not promote your campaign
You forgo audience engagement
You lack giving incentives
At Fundly, we've worked with a number of nonprofit fundraisers and know exactly how to help you avoid these shortcomings. Are you ready to learn more about strategically planning your crowdfunding campaign to raise more for your organization? Let's get started.
1. You set an unrealistic goal
Many amateur fundraisers mistakenly believe that the higher your fundraising goal, the more you'll raise for your campaign. This isn't necessarily true. A goal that seems too far-fetched can actually discourage potential donors from giving because they know that you're never going to reach your goal, regardless of whether or not they participate.
Even if you do get a significant amount of donations, not reaching your goal can result in an overall sense of disappointment that puts a damper on your campaign and any post-campaign follow up you plan to do.
How to Fix This
Goals should be lofty (to motivate donors and fundraisers alike) while also staying in a realistic range. Ideally, your fundraising goal should be in line with the overall mission behind the campaign. For example, if you're raising funds to buy team uniforms that cost $150 for 20 players, your crowdfunding goal should be set at around $3,000—not $10,000, unless you make it clear what you are fundraising for beyond uniforms.
That way, you have a better chance of reaching your goal, and donors fully understand the impact of  their contributions.
When setting your crowdfunding goal, make sure it is SMART:
Specific—What are you fundraising for and why do you need your community's support? 
Measurable—What does reaching your donation goal help your organization accomplish? Be specific around why you're trying to raise that amount.
Attainable—Do you expect many people to give $10, or a few people to give $1,000? Understand your base's giving ability and propensity in order to make the most compelling ask. Again, an unrealistic fundraising goal will only lead to disappointment.
Relevant—Make sure your goal is directly related to your campaign. Back to our team uniform example, your $3,000 goal is an extremely relevant goal.
Time-based—Most campaigns receive the majority of their donations in their first and last three days. Create a sense of urgency by making it clear when the deadline is to participate, and by promoting your campaign aggressively up front and near its close. 
According to these crowdfunding statistics from Fundly, the average nonprofit crowdfunding campaign brings in an estimated $9,273. This data can be useful for crafting your initial fundraising goal, although it's a good idea to adjust your specific threshold based on your own base of support. Take a look at results from your previous campaigns and select a goal that's marginally higher than that amount to get started.
2. You do not promote your campaign
A big part of a successful nonprofit fundraising strategy lies in its marketing efforts. If you fail to promote your crowdfunding campaign, you're essentially losing out on a significant portion of potential revenue. After all, you can't expect individuals to contribute to your crowdfunding campaign if they've never even been made aware that it's happening!
How to Fix This
Create a well thought out marketing strategy beforehand so that you can plan out how to best reach as many potential supporters as possible. This will likely include social media, email, text message, and other digital marketing tactics. For the best results, determine which platforms your supporters are most active on, and adapt your messages to suit each audience.
If you want to incorporate some extra peer-to-peer sharing elements into your crowdfunding campaign, consider recruiting digital ambassadors from your base of supporters. These dedicated individuals will share your crowdfunding page far and wide while encouraging their own personal networks to contribute.
3. You forgo audience engagement
Now, campaign promotion is a critical aspect of crowdfunding, but it's a good idea to take it a step further with strategic audience engagement tactics. That's because it's not enough to simply publish your crowdfunding campaign in the hopes that enough supporters will decide to contribute on their own. Instead, you should design your campaign with your specific nonprofit's network of support in mind.
A crowdfunding campaign is just like any other fundraising effort in that it needs to be carefully curated to meet your audience's wants and needs. If you forgo this crucial step, you run the risk of losing out on substantial fundraising revenue through your virtual campaign.
How to Fix This
Perhaps you lack the technology you need to truly engage with your audience. Many nonprofit organizations struggle with finding the time to segment their audiences, tailor their messages, and automate outreach emails like those needed to effectively promote a crowdfunding campaign. 
If you struggle to maintain, manage, and use your contact lists effectively, it may be time for your organization to look into a constituent relationship management (or CRM) solution. 
A constituent relationship management system can provide your nonprofit with the necessary tools to better understand and engage with your audience. For example, you might want to look into your previously collected fundraising data to pick out insights such as average gift size, number of repeat donors, and most effective outreach methods. 
You might want to promote a crowdfunding campaign to your broad base of volunteers and members, but hold off on emailing your major donors until you have a larger (and more appropriate) ask. And, equally importantly, you may want to automatically send thank you notes to everyone who ends up giving to your crowdfunding campaign. A CRM automates much of these critical processes to help you deliver a more positive, more personal donor experience.
4. You lack giving incentives
A giving incentive is essentially any reason you can provide a potential supporter that will convince them to contribute to your campaign. In some crowdfunding campaigns, this might be a physical item like a sticker, a coffee mug, or even a t-shirt. In others, the incentive might be intangible—such as public recognition on social media, inclusion on a list of key donors, an invitation to an event, or becoming the hero of your nonprofit's storytelling narrative.
In poorly designed crowdfunding campaigns, however, there are no incentives for giving (or at least none powerful enough to inspire someone to take action).
How to Fix This
Make sure donors know what benefits they'll receive from the get-go. One popular way to do this is by incorporating various giving levels. To do so, set up suggested donation sizes ahead of time which you will promote alongside your crowdfunding campaign. 
For example:
A gift of $25 earns a button and feeds a family of four for three days.
A gift of $50 earns a coffee mug and feeds a family of four for one week.
A gift of $100 earns a coffee mug and feeds a family of four for two weeks.
This way, potential donors can understand the specific impact that their gift will have on your campaign, as well as see the particular reward they'd receive depending on their donation size.
These potential crowdfunding pitfalls can seem overwhelming, and they can be easy to fall into. However, when you plan your own campaign with these valuable insights in mind, you can set your team up for fundraising success. 
Keep these tips in mind as you plan and host your next crowdfunding campaign, and you might be surprised to see how much you can bring in for your organization. Here's to surpassing all your campaign goals!
---
About the Author
Lomesh has over 25 years of experience in international corporate leadership with a strong emphasis on marketing technology and data management systems. Lomesh has worked with small to mid-size businesses, privately-held companies and Fortune 500 corporations in various capacities; from sales and marketing to overseeing automation and re-engineering of processes and operations.
As CEO of Fundly, Lomesh Shah spends much of his time immersed in the nonprofit industry both as an industry leader, speaker, and in service to several organizations as a board member and volunteer. Outside of the industry, Lomesh is a technology junkie and will give anyone willing to listen an assessment of the latest trends in anything from espresso makers and mobile gadgets to electric cars and wind power.