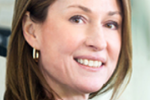 By: Aly Sterling, President & Founder of Aly Sterling Philanthropy
Much has been said about 2020 and 2021's unique challenges for the nonprofit sector. Thanks to COVID-19, many organizations have halted fundraising efforts, pivoted daily operations and reframed their goals. But contrary to popular belief, you don't need to reinvent your entire organization to be successful.
While new technologies and online fundraising trends may be attractive, these innovations are meant to bolster an existing approach, not replace it.
By recommitting to fundamental fundraising strategies, your nonprofit can stay the course and prepare for the future.
At Aly Sterling Philanthropy, we collaborate with well-positioned nonprofits to maximize their fundraising potential and to develop sustainable organizational strategies. While many aspects of the nonprofit world have changed this year, our consultancy's beliefs have remained constant: a diversified and donor-centric approach is the cornerstone of an effective fundraising strategy.
Based on these beliefs and on our experience providing fundraising consulting to thousands of nonprofit professionals, we've compiled a list of recommendations to fortify your approach. To strengthen your fundraising foundation, your nonprofit should consider: 
Recommitting to intentional stewardship strategies.
Diversifying revenue streams.
Assessing internal practices.
With these core principles in place, your organization will be well-equipped to forge ahead no matter what the future brings. Let's get started.
1. Recommitting to intentional stewardship strategies.
Forming strong relationships with your nonprofit's supporters is an evergreen practice that will prove infinitely valuable in both times of crisis and calm.
Consider the following ways to double-down on relationship cultivation:
 
Develop your case for support. The need for your nonprofit's work has not diminished in the wake of an eventful year, and it's possible that your mission is more important than ever. Continue to craft your messaging with the needs of your constituents front and center. You may also want to consider creative ways to express your mission and tell your story digitally.
 
Check in with major donors. Extra communication during turbulent circumstances is well worth the investment of time and effort. As you check in on your loyal supporters, focus the conversation on your relationship and how they're doing—there will be plenty of time for big fundraising asks later on.
Ultimately, these actions and other relationship-focused activities will help you increase your donor retention rate and form bonds with supporters that last for years. When supporters feel deeply connected to your mission and your team, they will be more likely to make major contributions or planned gifts when they are financially able to.
2. Diversifying revenue streams
The economic downturn this year has proven the importance of diversifying your nonprofit's revenue streams.
If you only depend on one or two key fundraising sources, like events or major gifts, your nonprofit will be left vulnerable if something suddenly changes. Unfortunately, many organizations may have found this out the hard way.
Diversify your revenue with multiple fundraising streams. For example, you can do this through:
 
Matching gifts. Donations made by your supporters may be matched by their employers. According to Double the Donation, between $4 and $7 million in eligible matching gift revenue goes unclaimed every year. Make sure you are maximizing this key source of funding by raising awareness of matching gifts among your supporters or integrating a matching gift database with your CRM.
 
Grant funding. Work to strengthen your approach to grant proposals and widen the scope of your applications. Many foundations and other grant-seeking institutions have made additional funding available to nonprofits impacted by COVID-19, so this is a particularly timely way to diversify your revenue.
While these avenues won't be substitutes for relationships with individual supporters, they can supplement revenue from major and recurring gifts. If your team lacks experience in one of these areas, look for a nonprofit consultant that specializes in the right field. This list of consultants includes a range of specialities to help you start your search.
3. Assessing internal practices 
To move forward with confidence, conduct an assessment of your current internal operations and fundraising strategies. You can examine organization-wide or team processes, your strategic plan and your data management practices, just to name a few ideas.
For instance, is your nonprofit managing its supporter data in the most optimal way? Are you collecting adequate engagement data with a standardized format? Do you need to do an overhaul of a disorganized CRM or commit to stronger data hygiene protocols?
Additionally, consider how your team communicates, especially in a work-from-home environment. Does your staff feel united behind your mission? Are there structures in place that facilitate cross-team collaboration? Can the right kind of information flow back and forth between departments?
These questions are just a small portion of what you might ask when evaluating your organization. A full assessment is a big undertaking, but a worthy investment into your nonprofit's future. By nailing down your best practices now, you'll be well-prepared for when the world turns around again.
If you're going to embark on a full assessment of your nonprofit, it's worth considering bringing in a consultant. An outside expert can bring a fresh, unbiased perspective that may help you uncover room for improvement. If you've never worked with a consultant before, the Aly Sterling Philanthropy team has prepared a helpful guide to hiring a fundraising consultant that meets your nonprofit's unique needs.
Digital tools may be extremely useful in today's socially distanced world, but they aren't the answer to everything. Before implementing new tech tactics for fundraising, you must ensure you have a strong foundation to build on. With these tips, you'll be able to fortify your strategies and pursue your mission with resilience. Good luck!
---
About the Author
Long before Aly Sterling founded her eponymous consulting firm, she was solving the unique yet similar problems encountered by nonprofit organizations. Her decision to start her own business in 2007 was driven by her belief in leadership as the single most important factor in organizational success, and her determination to work with multiple causes at one time to scale societal change.
Aly's expertise includes fundraising, strategic planning, search consultation and board leadership development for the well-positioned nonprofit. She is regularly sought for comment by trade and mainstream media, including the Chronicle of Philanthropy and U.S. News & World Report. She has contributed to publications of BoardSource and The Governance Institute, as well as the Toledo Chamber of Commerce and The Giving Institute.