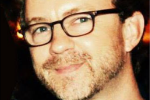 By: Tim Forbes is VP of Products & Marketing at PICnet
After adapting to the immediate challenges of 2020, the nonprofit sector now faces a rapidly changing fundraising landscape. With a lack of in-person events and tighter budgets than ever (even by nonprofit standards), raising support and generating engagement through digital channels has been everyone's top priority.
Adjusting their tech strategies has been the answer for most nonprofits, with surprisingly positive results considering the uphill battles that 2020 threw our way. Consider these statistics:
Total giving increased by 7.5% during the first half of 2020.
The number of individual donations of less than $250 to nonprofits has increased by 19.2%.
Giving Tuesday donors in the US this year gave a total of $2.47 billion to nonprofits, with a 25% increase over 2019 giving levels.
Clearly, many nonprofits (and most importantly, their communities of supporters) were prepared to step up in reaction to the challenges of this past year. These results have been driven by a number of different factors, including:
The unprecedented urgency for support for all types of charitable work
The ongoing rise of digital strategies among nonprofits, making the transition to virtual-only engagement relatively smooth for many organizations
The evolution of the nonprofit tech sector over recent years and its readiness to meet the moment with accessible, professional-grade tools
Your own organization has almost certainly explored new tech and engagement strategies, whether by revamping your outreach tactics, reimagining your events, or adopting some of the many free and inexpensive nonprofit tools that have stepped into the spotlight in 2020.
But which new trends are here to stay? Where should you continue focusing your attention as the COVID crisis begins to recede in 2021? Let's walk through 3 key fundraising trends that can (and should) continue playing important roles in your nonprofit's strategies.
Trend #1: Data-Centric Strategies
Data was already an essential factor in the strategies of many nonprofits, but the shift to virtual-only engagement has made it even more important for how organizations plan campaigns, conduct outreach, and grow their relationships.
If you haven't begun consciously using your nonprofit's engagement to guide your fundraising and marketing strategies, 2021 is definitely the time to start. Here are a few essential tips we recommend:
Use an integrated toolkit. Integrations between your CRM or database and your donor-facing tools are invaluable. They'll help you capture more data and more easily put it to use in your strategies. For instance, with complete records on donations, virtual event attendance, email open rates, and more, you can filter and segment your supporters by any combination of engagement markers, strengthening your marketing campaigns from the get-go.
 
Actively review your performance before, during, and after campaigns and events. Data is essential for gauging successes and shortcomings. Before major projects, decide how you'll measure success with specific KPIs. With the right data strategies and integrations in place, you can quickly check-in on performance during the campaign or event and pinpoint strengths and weaknesses after it's ended.
 
Look for new metrics you might not be tracking. Your data strategies should grow and evolve over time. If you're already using data to shape your nonprofit's tactics, think about whether you're missing anything. For instance, many nonprofits don't actively track their web analytics, like traffic volume or bounce rates on key landing pages. Understanding how donors interact with your website is more valuable than ever, so start looking for ways to address this gap.
Thankfully, the shift to virtual fundraising has made it easier than ever to put your data to work through a kind of positive feedback loop. Automating and facilitating more interactions with donors through digital outlets opens up more opportunities to hyper-target those strategies and helps you generate even more of the valuable engagement data that makes it all possible.
Trend #2: Virtual Fundraising Events
The most immediate programming change that nonprofits adjusted to in 2020 was the sudden inability to meet for events in-person. Virtual fundraising events quickly filled this gap, with many organizations seeing impressive results in terms of attendance, engagement, and revenue. Your own nonprofit has likely already explored the world of virtual fundraising events and hopefully hosted one or more of your own.
They're an extremely flexible format, with popular virtual fundraising and event ideas ranging from complete virtual galas to casual meetups and discussions over Zoom.
Even once in-person events become widely possible again, we think that virtual events should still play a role in your strategies. The ability to engage donors from anywhere and expand your supporter base are benefits that shouldn't be passed up. The flexibility and cost-effectiveness of virtual events are extremely valuable, as well. Here are a few tips for baking virtual event tactics into your regular fundraising approach:
Invest in dedicated virtual event software. Having a go-to platform for hosting virtual events will make it much easier to incorporate livestreaming and interactive elements into any of your events going forward. A piecemeal solution of free video conferencing software won't deliver the same long-term value if virtual elements will be an ongoing part of your engagement strategies.
 
Track virtual event engagement and continually refine your strategies. Touching on the previous section about data, your virtual events are a goldmine of valuable information on how your donors interact with your nonprofit. Make sure you're actively tracking registration, attendance, and engagement data to keep updating your approach based on what's proven to yield results.
 
Curate virtual-friendly event programs. Plan your programs with a virtual audience in mind. Remember that a fully virtual event isn't (and can't be) a direct translation of a traditional, in-person event. Shorter durations, tighter schedules with clear segments, and interactivity are key. This is true especially for hybrid events in the future when inviting virtual audiences to tune into in-person galas, ceremonies, or other gatherings.
Virtual fundraising events have opened up brand new ways for many nonprofits to facilitate important conversations in their communities and double-down on relationship building despite distance. Don't let those benefits fall by the wayside once it's time to host in-person events again!
Trend #3: Multichannel Marketing
Effective digital marketing was a must for nonprofits long before 2020, but the pandemic and shift to virtual-only engagement has intensified that need. If anything, nonprofits should be investing more time and attention in building robust multichannel marketing tactics heading into the new year.
Multichannel marketing is all about generating more online engagement with your messages and actively funneling readers towards the target action you want them to complete. Use all of your available marketing outlets, including your website, email, social media, and more, to reach a larger audience and grow their engagement from one outlet to another.
For example, a multichannel marketing strategy promoting an upcoming virtual event might look like this:
Send email announcements to segments of your contact list, thinking ahead to tailor your messages to each segment. For instance, remind past attendees of their experience at your last virtual event, or show donors who haven't yet attended one how easy it is to join in.
In each email, direct readers to follow your social media feeds for updates and teasers about the upcoming event.
In your social media posts, link to blog posts on your website that detail the purpose of the event, the impact of past events, or to give behind-the-scenes looks at the program.
In the blog posts, encourage readers to register for the event.
At each stage in this process, be sure to include call-to-action buttons that link directly to your registration page. Use the same best practices for calls-to-action that you employ for donation buttons across your website, making them clear and eye-catching.
As you continue building out multichannel strategies to promote your events and campaigns in the future, stay on the lookout for ways to simplify the process using technology and data. Email, in particular, is easy to automate when backed up with solid segmentation strategies. Multichannel marketing should be a standard part of your approach in 2021 and beyond, so strengthening and streamlining the process whenever possible is a smart move.
Amid all the challenges faced by nonprofits in 2020, a few invaluable trends have come to light. Many of these trends have already been on the rise for several years now, so hopefully your own organization already had a bit of a headstart when adapting to the pandemic.
Incorporating data-driven strategies, virtual event tactics, and multichannel marketing will all be worthwhile investments for organizations going forward. Take the opportunity of the new year to review your current approach and identify ways to further implement these new best practices.
---
About the Author
Tim Forbes is VP of Products & Marketing at PICnet. He orchestrates the ongoing development of PICnet's web solutions and gets the word out on how they can make nonprofits more efficient and effective. These duties are informed by more than a decade of work at nonprofits in the U.S. and overseas, where his experience has included project management, strategic planning, marketing, and fundraising as well as website development. Tim was also an NGO Development Peace Corps Volunteer in the Central Asian country of Kyrgyzstan. Tim is a Salesforce Certified Administrator, Advanced Administrator, and App Builder with a B.A. in Communication and an MPA from the University of Washington. A Seattle native, he often daydreams of Mt. Rainier, Puget Sound, and the smell of freshly-roasted coffee.